Septic tank maintenance and repairs should never be a DIY project.
If your Trinity County, Texas home is having trouble disposing of waste, your septic system is likely acting up in some capacity. In cases like these, you'll want to contact a septic contractor to make sure your septic system gets the appropriate servicing it needs to work properly again. No matter what tutorials or instructions you find online, you should never make septic services a DIY project. Hiring a licensed septic contractor is always your best bet when it comes to septic services.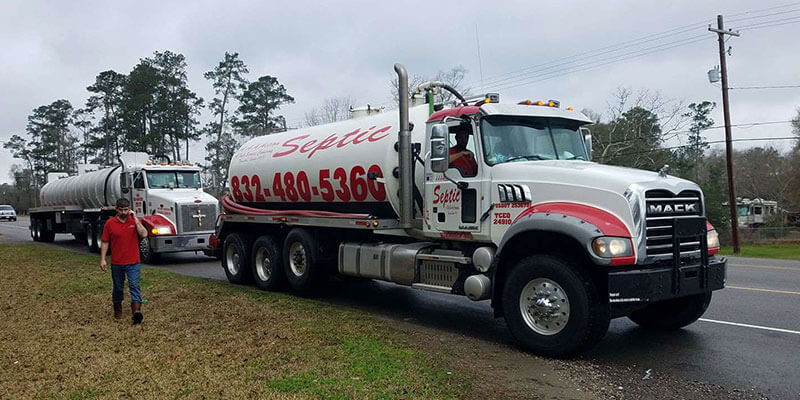 Unlike the everyday person, a septic contractor will have all of the appropriate background training and experience to properly service your septic system. After performing a septic system inspection, they'll be able to let you know exactly what the issues with your septic system are, as well as the best next steps to take to make sure your system is up and functioning properly again. Without the proper experience and training, you likely won't be able to make the correct diagnosis for your system.
Even if you were to correctly figure out the problem with your system, you probably won't be able to perform the right maintenance or repairs that your septic contractor can take care of. With how important your septic system is to keeping your home running smoothly, you don't want to risk accidentally damaging your septic system further with improper maintenance.
If you need a septic contractor to service your septic system, make sure you work with one of our contractors at AAA Action Septic Service. Our over 37 years in the industry have taught us everything we need to know to make sure our septic services are done right, and we have all of the licensures we need, so call us for all of your septic system needs.
---
Septic Contractor in Cleveland, TX
Septic Contractor in San Jacinto County, TX