We make sure all septic systems comply with state and local laws.
Septic systems are wastewater treatment systems that are commonly used in suburban or rural areas without a centralized sewage system. They allow us to transfer waste from bathrooms, kitchens, and other sources to a designated area underground where it moves through a septic tank and drain field to eventually undergo natural processes to remove harmful bacteria and other contaminants.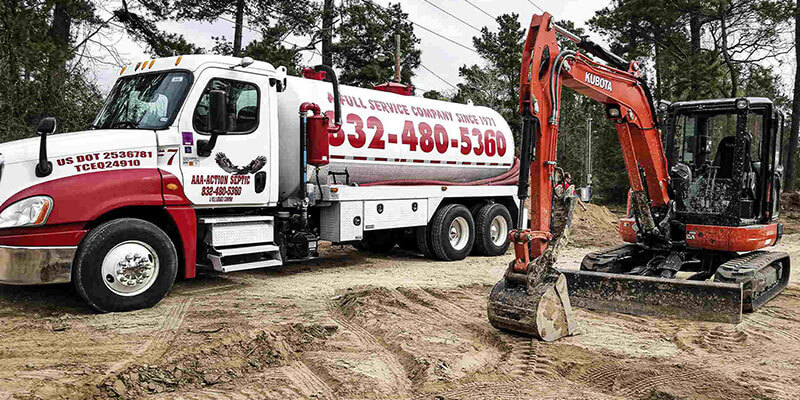 Septic systems are very important for maintaining a clean and healthy environment, but they are also complex. That's why you should always make sure you have experienced professionals working on your septic system.
Here at AAA Action Septic Service, we specialize in all things related to septic systems. When you come to us, we'll make sure you get a high-quality septic system from the leading manufacturers. We offer a variety of options so we can help you decide which kind of system is the best fit for your property and its needs.
You can rely on our extensive knowledge of septic systems because of our experience and credentials. We have been in the septic business for over 37 years, and we've seen it all, so we know how to help no matter how unique the needs or problems your property faces are. We are also licensed to carry out all of our septic services. You can expect our workers to make sure your septic system is in compliance with state and local laws.
We are proud to serve the Cleveland, Texas community. If you need a new septic system or any of our septic services, give us a call today.
Similar Services We Offer: