We are proud to be one of the top septic tank companies in the area.
While there are plenty of DIY resources available for a wide variety of construction and repair projects, there are still some jobs that should always be done by experienced professionals. For example, if your septic system needs work of any kind, we at AAA Action Septic Service strongly recommend hiring septic tank companies like ours to do it for you.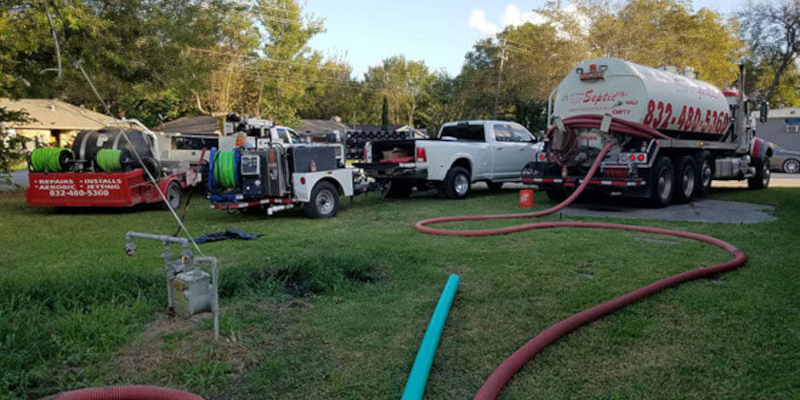 Your septic system handles and treats raw sewage, so you definitely don't want to make any mistakes when it comes to maintaining it. Moreover, working on septic systems is far from pleasant, so we encourage you to spare yourself a lot of time, stress, and disgust by having our experts do it for you.
When searching for septic tank companies, you should always look for candidates with plenty of experience in this field. Our team has been in business for over 37 years, and each of our technicians has a minimum of five years of experience before being able to work contracts on their own, so you can count on us to deliver the excellent results you deserve. In addition, you need to find a company with the necessary experience to work on your particular system. For example, if you have an aerobic system, you will need a team with the right knowledge and experience to service it (as our team does).
We strive to be one of the top septic tank companies in San Jacinto County, Texas, and we want to help you keep your system in excellent condition. If you need septic services of any kind, don't hesitate to give us a call.
---
Septic Tank Companies in Cleveland, TX
Septic Tank Companies in Trinity County, TX